(Download Junior Boys Provincial Format - pdf file)
Quarter Finals

FINAL

Quarter Finals

FINAL

1

Shawnigan Lake

20

2

St. George's

45

8

Collingwood

8

7

South Delta

15

3

Robert Bateman

36

4

Carson Graham

84

6

Brentwood College

34

5

Salmon Arm

10

Semi Finals

FINAL

Semi Finals

FINAL

Shawnigan Lake

17

St. George's

19

Carson Graham

12

Robert Bateman

20

Championship Final

FINAL

Bronze Medal Game

FINAL

Shawningan Lake

36

St. George's

35

Robert Bateman

13

Carson Graham

19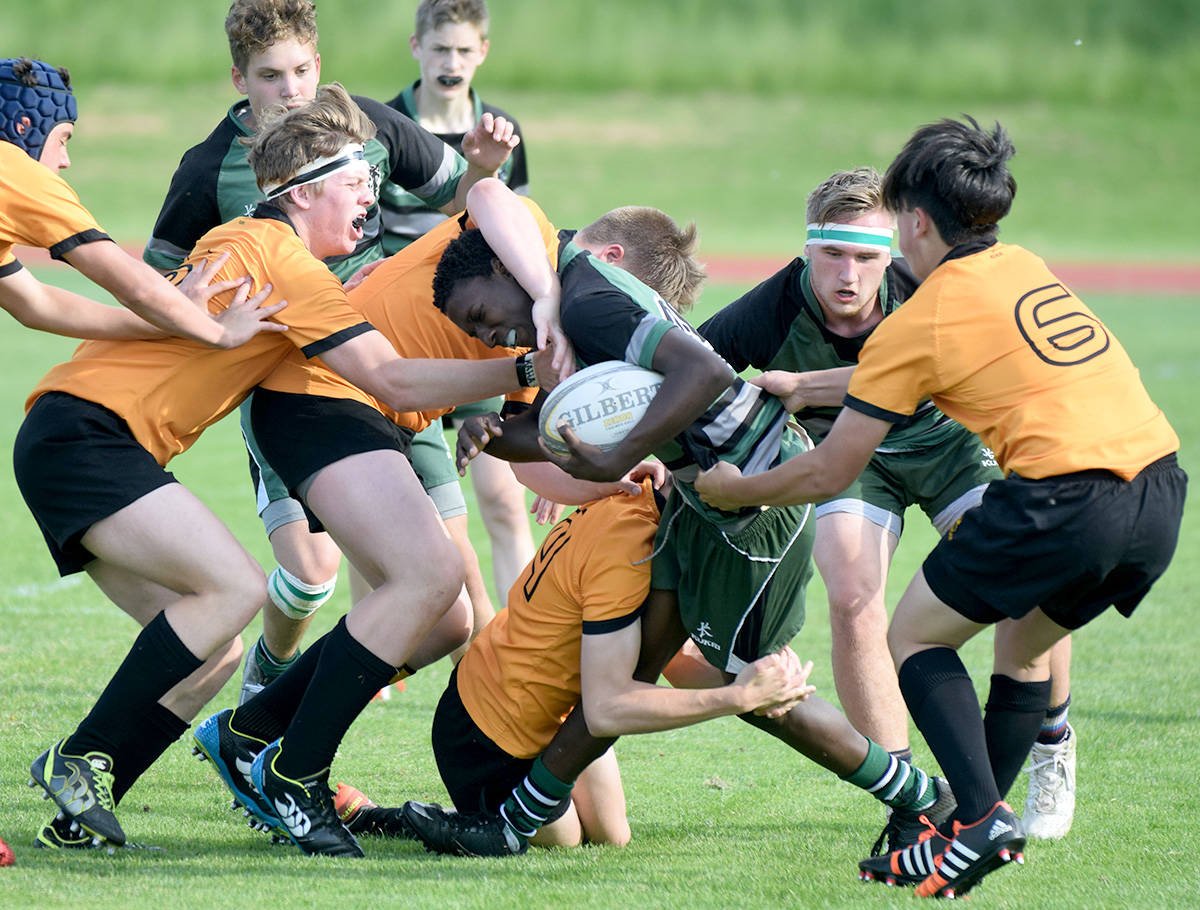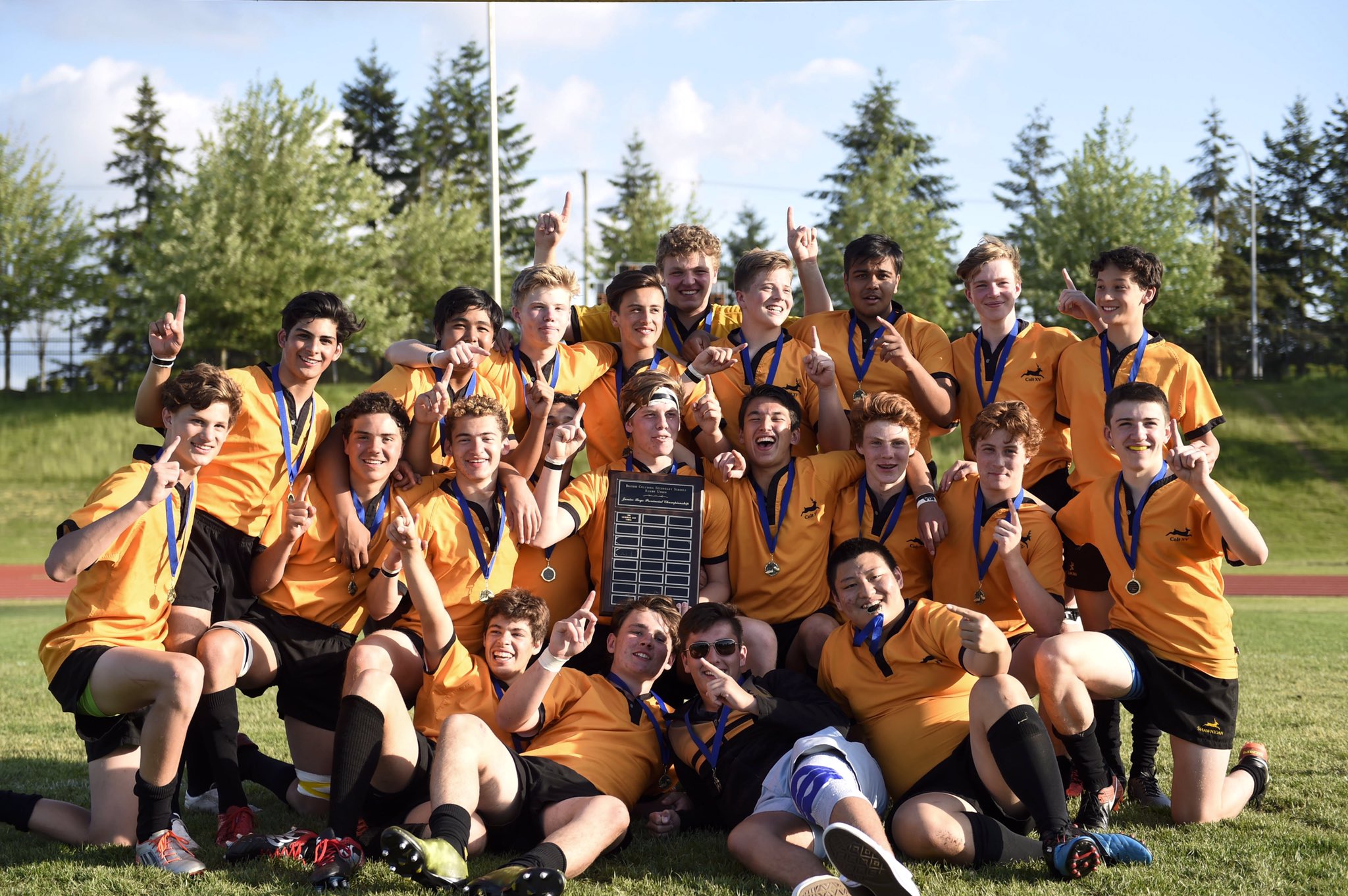 The inaugural 2016 Jr. Boys Rugby Provincial Championship featured a 4 team format. Therefore, for 2017 we are expanding to 8 teams.
Berths for the Jr. Boys Quarter-Finals will be allocated accordingly and played on Saturday May 27th
Game A 1) Vancouver Island #1 vs 8) Wildcard Selection @ Vancouver Island #1
Game B 2) Lower Mainland #1 vs 7) Fraser Valley #2 @ Lower Mainland #1
Game C 3) Fraser Valley #1 vs 6) Vancouver Island #2 @ Fraser Valley #1
Game D 4) Lower Mainland #2 vs 5) Okanagan #1 @ Lower Mainland #2
Please Note:
1) These Quarter-Final matchups were pre-determined to ensure as much cross-zone play and ranking balance as possible.
2) Only the top 4 teams will advance to the Semi-Finals. There is no loser bracket for 2017.
The Semi-Finals will be played on Wednesday, May 31st at Rotary Stadium, Abbotsford.
Game E Winner of Game A vs Winner of Game D KO TBA
Game F Winner of Game B vs Winner of Game C KO TBA
The BC Jr. Boys Final and Bronze medal match will be played at Rotary Stadium on Friday, June 2nd.
Game G Loser of Game E vs Loser of Game F KO @ 4:30 pm
Game H Winner of Game E vs Winner of Game F KO @ 6:30 pm
A KO time of 2:00 pm will be used as the default time for the Quarter-Finals, but is subject to change depending on the needed travel arrangements for each team. The KO time for the Semi-Finals will be determined at the time that the Sr. Boys Provincial Schedule is set for that day.
The Wild Card selection will be made by a Jr. Boys Provincial Championship Committee and be based upon the size and quality of teams in all zones over the course of the season.